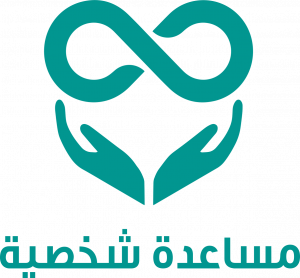 On-Demand Personal Assistance
Raha helps you provide care and assistance to your loved ones. 
With the personal assistance service, you're able to cater to your children and elderly parents with impeccable quality and care from the comfort of your own home. From nannies and babysitters for your children at any age to elderly carers and senior home carers to helpers for children with special needs and people with disabilities, give your loved ones a helping hand with our vast network of certified and highly-trained caregivers.
Take Advantage of Raha's Personal Assistance Service Benefits
In addition to providing highly trained, certified helpers, here is the difference you receive by choosing Raha's personal assistance service.
Enjoy Endless Service Benefits & Advantages
Seamless contract through few clicks on the Raha app.

Payment installment for your convenience (for one and two-year contracts)

Flexible contract duration including monthly packages ( 3 months – 6 months – 1 year – 2 years)

Service continuity guarantees – you have the availability of replacing the helper in case of their absence, incompetency, sickness or injury or contract expiry. 

Contract renewal through our

Raha app

or your nearest branch.

Travel with your helper outside KSA to most countries (for one-year contracts or more)

Communication available with translation based on the helper's nationality.
You'll be putting your loved ones' comfort first and lending yourself a helping hand when you need one with our Personal Assistance services at Raha KSA. Our verified and certified helpers are equipped to provide dedicated care reliably and professionally. From taking care of their hygiene to their nutrition and dietary needs to their medication schedule and more, their comfort is guaranteed with our personal caregivers.
Helpers should assist patients, the elderly, special needs, pregnant women, newborns and children.

Newborn care includes food preparation, feeding, personal hygiene (bathing & daily changing), and medical care (following medications, timing and vitals).

Medical care includes help with taking medication at the correct time and excludes giving injections.

Helpers should help with having food following dietary considerations while cooking is excluded.

Elderly care includes bed assistance, walking, movement and exercising as advised by their doctor. Physiotherapy is excluded.

Helpers should follow your instructions within the personal assistant duties.

Hospital patient escort.

Respect the Islamic religion and the Saudi traditions and culture as well as the privacy of the household.
Yes. Discover our flexible packages by Raha KSA. We offer you a variety of different packages for different nationalities from Filipinos, Ugandans, Ethiopians and Indonesians to choose from based on preference. With packages starting from 3 months to packages up to 24 months, enjoy caretaker services, affordable nannies, and friendly cost of in-home care for the elderly when you register through our Raha app.