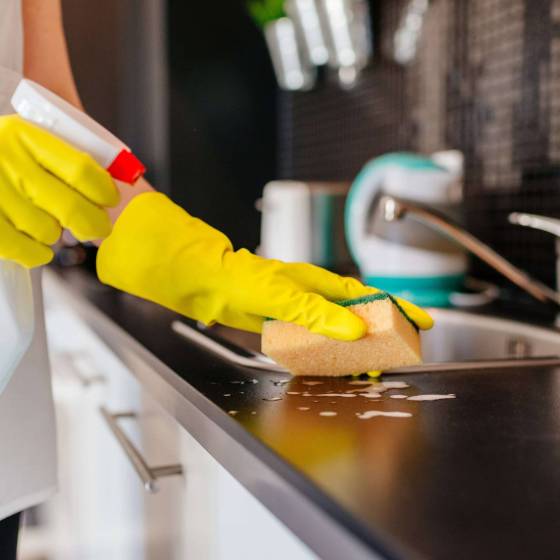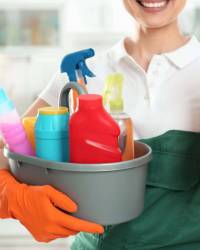 Rely on
Muqeema for your comfort
There's nothing better than relying on someone with the housework when you're at your busiest. Because we have your comfort at heart, Raha offers you monthly house cleaning services, babysitting & cooking services by qualified stay-in housekeepers and full-time maids. Find domestic helpers "Muqueema" that will support you with all the house chores needed at excelling performance.
Flexible Long-Term Contract: Hire full-time maids
under a fixed-term, renewable contract, starting from 3 months and up 2 years.
Full-Time Support
Feel comforted by the reliability and trustworthiness provided by someone that will stay only with you and your family and offer full-time house help, instead of having to change helpers when you hire hourly cleaners.
Full-Time Services
Hire Full-Time Maidswith Raha Muqeema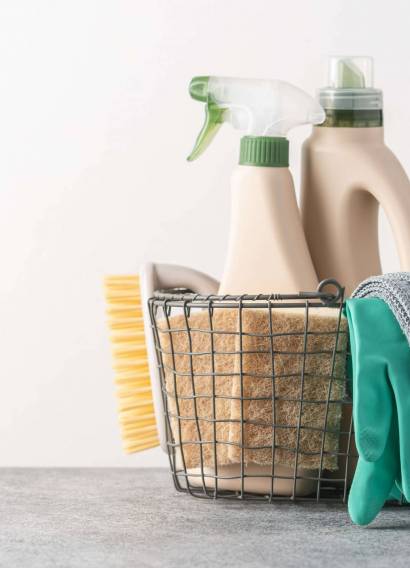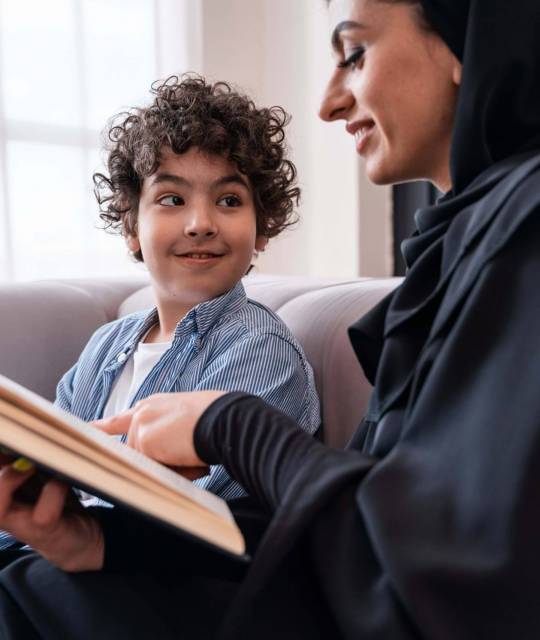 Focus on what's important when you hire our well-proficient highly-skilled full-time maids. With all the live-in housekeeper duties fulfilled with utmost competence, you'll be able to save yourselves valuable time and energy.
Cleaning & Assistance
Our Full-Time Services
From daily household chores like dusting, laundry and food service to weekly cleaning tasks that include furniture clean-ups to monthly household chores such as organizing and decluttering, keeping an immaculate home is guaranteed with Raha's full-time domestic help. Need to care for an elderly parent or your children? Explore our other services that include live-in care assistants and personal drivers to put your loved ones' comfort first.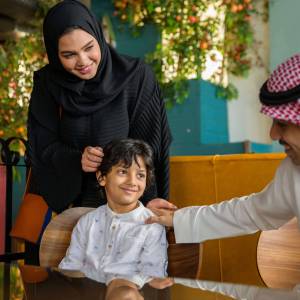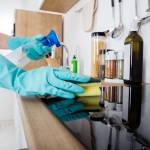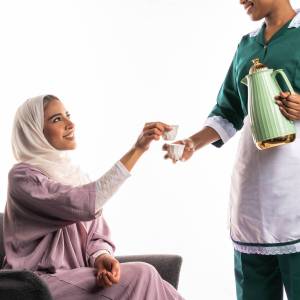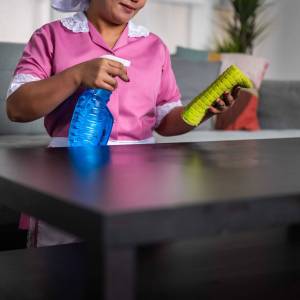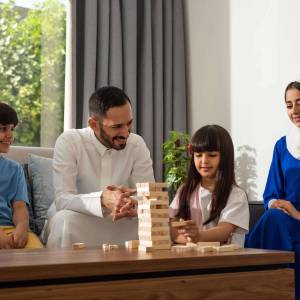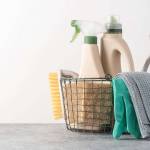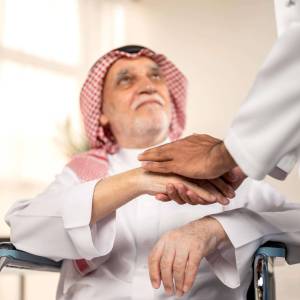 We welcome visits and inquiries during our KSA office hours.
Saturday-Thursday: 9am – 9pm

Friday: 3pm – 9pm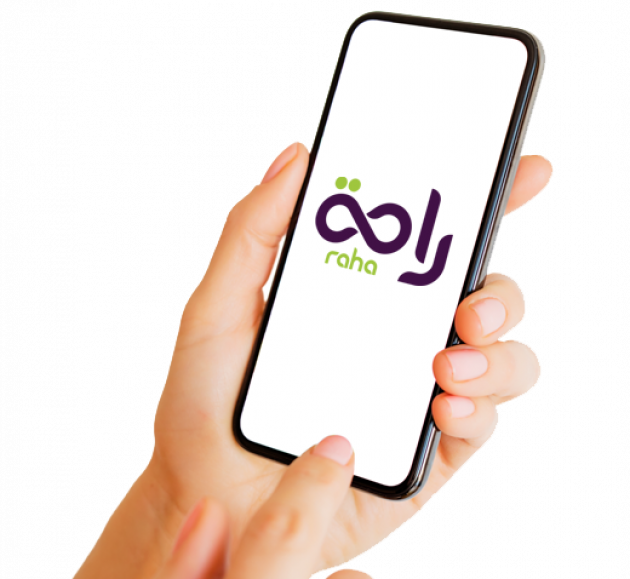 Discover easy booking through our user-friendly app and let us put your comfort first.
Take Advantage of Raha's Full-Time Housekeeping Service Benefits
In addition to providing highly trained, certified helpers, here is the difference you receive by choosing Raha's stay-in housekeeping service.
From the service full-time duties with a long-time commitment to our Muhaddadah packages to the easy contracting process via our app, indulge in benefits that put your comfort first.
An Array of Services
Discover Our Helper's Duties and Code of Conduct
Get all the support you need at the household with our Muqeema full-time service. A stay-in housekeeper is a reliable and comforting choice to opt for when you need it the most.
Duties
Our domestic helpers will perform housekeeping duties including but not limited to cleaning, dusting, ironing, laundry, bathroom cleaning, kitchen cleaning, serving, and catering. They shall follow your instructions and perform duties when you're not available at your residence as well (in case of vacations) as per the contract terms.
Code of Conduct
Helpers will respect the Islamic religion and Saudi traditions and culture as well as the household's privacy at all times.
Save more with Muhaddadah
Uncover Monthly Cleaning Packages & Unmatched Cleaning Rates
Discover our flexible monthly home cleaning packages by Raha. We offer you a variety of different packages for different nationalities from Filipinos, Ugandans, Ethiopians and Indonesians to choose from based on preference. With packages starting from 1 month to packages up to 24 months, enjoy full-time house cleaning services and affordable full-time maid costs when you register through our Raha app.
Benefit from our hassle-free Muhaddadah package which allows you to instantly hire a domestic helper with an Indonesian nationality for one year at minimum cost. Download the Raha app today, hire a live-in housekeeper and enjoy long-lasting comfort at your home.
Endless Benefits
Service Benefits & Advantages
Affordable. Comfortable. Seamless. Indulge in various benefits when you opt for our Muqeema services.
Seamless contract through a few clicks on the Raha app.

Payment installment for your convenience (for one and two-year contracts)

Flexible contract duration including monthly packages ( 3 months – 6 months – 1 year – 2 years)

Service continuity guarantees – you have the availability of replacing the helper in case of their absence, incompetency, sickness or injury or contract expiry.

Contract renewal through our

Raha app

or your nearest branch.

Travel with your helper outside KSA to most countries (for one-year contracts or more)

Communication available with translation based on the helper's nationality.